Program and Portfolio Management:
Our proficient and adept team can efficiently oversee enterprise projects and programs to ensure your success, simultaneously allowing you to concentrate on running the company.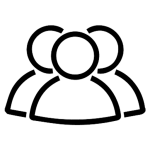 ITSM/ ITIL
The experience of the end-user is exceptionally critical for job satisfaction, productivity, and developing a robust team culture. However, converting legacy and conventional support models to match the requirements of the 21st century could prove to be quite challenging. As the endpoint explosion constantly tests the abilities of IT support, CatalyticMinds is here to help.
At CatalyticMinds, we realize that to retain and attract top-notch talent while fulfilling the modern era's productivity demands; companies can't possibly make user support an afterthought.

Our ITIL-compliant framework provides the below-mentioned services:
Provisioning services.
Offer end-user security management.
Enhance visibility into issues connected with a multi-vendor environment.
Incident and Request Management.
Enhance the administration with robust audit and reporting ability.
Roadmaps to service level optimization and management.
Maintain and build IT service catalogs.
IT Management

IT COBIT
COBIT is one of the most popular and widely-used IT governance frameworks, which offers an end-to-end business view of the administration of a business' IT and demonstrates IT's a fundamental role in building value for enterprises. Highly qualified professionals working at CatalyticMinds possess a wealth of experience in implementing the COBIT framework.
CatalyticMinds IT COBIT services provide the following services to the organizations:
Offer stakeholders a say in deciding what they hope from information and related technology and their priorities in making sure that the desired value is actually being delivered.
Address the growing dependency of company success on IT parties and external businesses such as cloud, clients, suppliers, outsourcers, and several other service providers, and on a diverse set of mechanisms and internal means to produce the anticipated value.

IT GOVERNANCE
A sound governance system allows several stakeholders in a company to have a say in determining options and conditions, offering correct direction, and observing performance against the company's objectives. Maintaining and setting the right governance is a vital responsibility of the board of directors.
Information Technology could be an extremely potent resource to assist organizations in accomplishing their most vital goals. It can help in enabling automation of several vital procedures, such as the supply chain, and could prove to be the cornerstone of new business models or, thereby, enabling innovation and boosting competitiveness.
At CatalyticMinds, we completely understand that information technology and information security are business issues, not just an IT ones. Our governance services help companies inappropriately accomplishing strategic goals and managing their information technology.

Program Management
The management team at CatalyticMinds is dedicated to offering all our current and prospective clients risk management, program guidance, and program oversight. With a plethora of experience, our management team uses tested and proven methods to make sure projects are perfectly aligned to strategic aims and are helping to accomplish required business objectives.

Business Analysis
We perform business process analysis and decomposition through effective benchmarking and practice processes to accomplish crucial business objectives.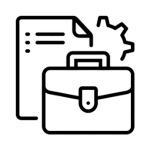 Project Management
Avail services of our project management professionals and make use of their expertise in risk management, issue resolution, project monitoring, planning, and execution. Our maestros have been a part of this industry for decades and only use results-yielding methods, templates, and tools.

Project Portfolio Management
Our qualified staff converges methods and processes to analyze and altogether control project-based opportunities. Furthermore, we offer complete project transparency in a combined manner across Procurement, Financials, and Human Capital Management.

Change Management
At CatalyticMinds, we have a team of process, organization, and digital technology change management experts that are valuable listeners, change agents, and communicators. They have ample experience in assisting businesses to adopt technology change to boost effectiveness and productivity.

Risk Management
We help in automating internal controls, monitoring processes, enforcing compliance, and connecting administrative activities to boost risk-aware decisions. Eradicating manual effort diminishes the risk exposure massively.

IT Strategy and RoadMap
The emerging disruptive trends are completely transforming the role of IT. The sudden shift of IT decisions to enterprise units and the prevalence of the all-new service delivery models such as automation and cloud direct businesses toward a new operating model and IT strategy. These things are achieved in order to run a budget-friendly IT enterprise that has a substantial impact on the business.
Our consultants are completely familiar with these challenges, having personally gone through them and transformed several IT enterprises. We always recommend our existing and prospective customers to focus on building the right IT strategy, customized to their business requirements. Besides documenting and defining the strategy, we are often retained to build the roadmap of initiatives to modernize the IT function to boost the organization's overall performance.
At CatalyticMinds, we will build an IT Strategy that will deliver on the promise of your core strategy, with a different method that mixes high-impact, near term initiatives with a bold vision.

Mergers and Acquisitions
In case you've been a part of any mergers and acquisitions, then you most probably understand that each deal is different from the other. Mergers and Acquisitions are multifaceted and require a considerable amount of the business's resources and time to be executed properly. Over here at CatalyticMinds, our teams possess a wealth of knowledge and are experienced in managing a great variety of workstreams in the execution phase and inspecting prospective deals of customers simultaneously.
Without a doubt, mergers and acquisitions tend to bring a substantial amount of value to the organization while ensuring that every single phase of the transaction procedure, from valuation, negotiation to completion, is thriving and lively.

Organizational Transformation
Managers with bold visions always have curiosities and dreams regarding how to transform their business. CatalyticMinds can assist you in realizing your dreams, satisfying your curiosities, and providing answers to your queries with ease. Over the years, we have been monitoring the application of the latest strategies, shifts in market demands, and technological breakthroughs that are constantly influencing existing businesses.
In such scenarios, CatalyticMinds can help you in redesigning, rethinking, and reducing costs, embark on a new strategic objective, plus assist in boosting value in the midst of disruption. If there are new technologies, competitors, and challenges arriving in the market, it means that disruption is happening at a brisk pace.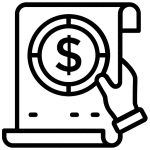 Cost Analysis: Contract Review and License Negotiation
The majority of the internal stakeholders have different and often conflicting expectations and demands that require management and careful facilitation. In comparison, vendors tend to have well-honed negotiating strategies.
Without identifying and comprehending your leverage points and position, it's extremely tough to withstand the pushy and persuasive tactics of a buyer. However, at CatalyticMinds, we can help you by doing a thorough cost analysis of your business.
Even though software and its licensing are consistently changing, we assist you with acquiring or retaining one through the art of negotiating. Over the years, we have constantly helped several organizations save a massive sum of money from their overall IT budget through our extensive contract review. We pay attention to everything present in the contract, not just the price.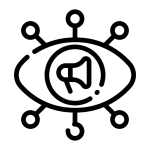 Digital and data roadmap
CatalyticMinds' digital and data roadmap is specifically designed to bring essential rigor to the organization's transformation phase. Our every single digital strategy roadmap is tailored to fit your business requirements and acquires 3 necessary deliverables that answer the following crucial questions:

Digital vision
How is digitalization reshaping your entire industry? What new business models, operating models, and offerings can it produce? How many new competitors can it equip?

Competitive Advantage Assessment
How is digitalization impacting competitive advantage? Where are we disadvantaged? Where are we well-positioned?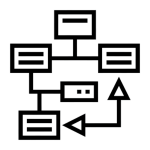 Transformation roadmap
What are the accountabilities, targets, and timelines for every single of your programs? What moves are required to fund the journey?

E-Commerce roadmap
In the golden era of digital strategy, organizations tend to get lost easily among the several choices for enhancing e-commerce capabilities. They end up wasting their resources and time in an attempt to keep up with the emerging trends. Worse yet, businesses often fall short on communicating changes amongst employees, partners, and customers, resulting in eroding sales, alienating negative impacts, and key stakeholders. CatalyticMinds help organizations and businesses prevent these pitfalls by building a thorough e-commerce roadmap, recognizing capability gaps, and structuring their e-commerce strategy for the future.
Our e-commerce roadmap would depict the intersection of your technology investment, business strategy, and organization. It sequences and prioritizes activities in order to assist your organization in accomplishing its objectives and offers the guide rails to ensure your stay is always on track.
Over here, we build an effective and efficient roadmap that enables your organization to comprehend the latest initiatives in terms of their priority, scope, size, and impact on your clients.

Contract negotiation
Smart contract negotiations are organized and always backed by data. When it comes to building category management services, driving businesses, and reducing costs, our team of contract negotiations experts help the organizations by conducting efficient market research and negating the supply chain landscape by delivering the actual facts.
CatalyticMinds possess the market intelligence required to make smart contract negotiations possible. Our years of experience executing strategies for top-tier firms, connected with our team of market research and contract database experts, offer the clients real-time insight into the price points, contract terms, and trends.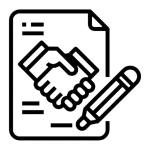 Contract Analysis
Receiving a concise and clear explanation of a contract's terms & conditions can go a long way in helping you decide if signing such a contract is the best for you and your organization. It further assists you in preventing any surprises that are hidden under the contract for the future.
The CatalyticMinds Contract Analysis Service will offer you with complete information about a proposed contract so you could better analyze and understand its term. Over here, we analyze contracts from all the industries.