We collect, save, and bring data-driven insights to life by using them to give your organization a competitive advantage.
Our Data Analytics help you comprehend the "hows" and "whys" of business performance.
These days the amount and variety of structured and unstructured data such as logs, images, are generated by an organization is unthinkable. As the volume of data continue to grow, so do the opportunities for organizations to use their data to create impacts that matters to them. CatayticMinds helps clients identify and capture the most value and meaningful insights from data, and turn them into competitive advantages.
Our teams of professionals and leading data scientists, engineers, and analysts possess deep industry and technical expertise and understand underlying industry economics, customer needs, and competitive dynamics. We deliver insight and impact for clients through a wide range of flexible support models, providing ad hoc, deeply transformational, and ongoing analytics architecture and solutions.
CatalyticMinds is technology agnostic and we are able to work with our clients' preferred technologies and platforms. Once the tools and models are implemented, we focus on building and transferring capabilities and skills to ensure that analytics becomes a sustained competitive advantage.

Business Intelligence Center
Build a cross-functional and centralized team dedicated to guaranteeing the successful development, launch, and usage of business intelligence in every part of the organization.

Data visualization
We use visual analytics to visualize performance and make dashboards. Other than that, we assist in modernizing the process of data management throughout the enterprise.

Cloud Analytics Platform
We offer a multi-functional and agile platform for advanced analytics by utilizing cloud technology for the big data, data warehousing, analytics, and visualization.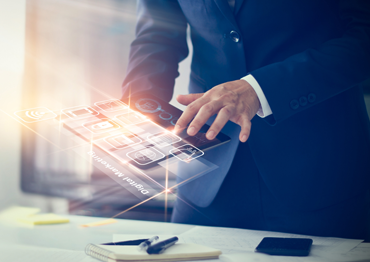 Self-Service Business Intelligence
Professionals at CatalyticMinds make use of the self-service capabilities, designed for analysis and reporting, with logical data administration, security, and access to crucial members of the enterprise.

Master Data Management
Over here, our professionals focus on building a centralized repository for crucial master data that enables efficient and fast access. They implement a set of data governance standards to make sure that the data is kept accessible, consistent, and reliable to those who require it, whenever they require it.

Analytics Assessments & Reporting
We help in simplifying and normalizing reporting and analytics in every part of the organization.

Data Warehouse 2.0
Our primary goal is to leverage modern data warehousing methods, including self-service data, big data, and allow advanced analytics.