CatalyticMinds has designed and rolled out all the aspects of IT services whether is setting up Help Desk, End-User Support, NOC, Cloud Migration, building an on-premise or hybrid Data Center. We have many years of expertise in selecting and implementing the right application and process combined with ITIL /COBIT that will rapidly respond to business needs.
By combining all the layers of support, we have chosen to offer the below-mentioned services:
Build reliable and sustainable IT as well as cloud support standards
Provide white-glove rollouts of the latest software or hardware, hassle-free
Offer budget-friendly cloud solutions for the computing demands of the regular end user
Retain and recruit outstanding IT professionals to up the game of your team
Continuously enhance the performance of the network
Work on preventing all sorts of security vulnerabilities
Balance and modernize service level contracts
Ensuring infrastructure standards are maintained
Offer swift security incident response
Improve the service desk's performance
Provide complete and rapid end-user off-boarding and on-boarding.
Assist our clients in managing their helpdesk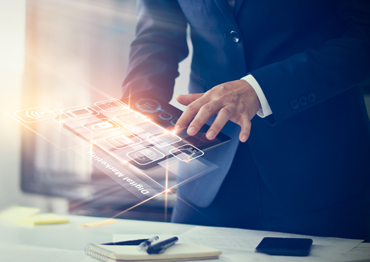 Cloud Technology
To help businesses accomplish their goals, at CatalyticMinds, we help companies utilize potent cloud technology during their digital transformation journey.
Identifying the correct method of deploying cloud services plays a vital role in this race of accomplishing the digital transformation. One of the most fruitful advantages of using the cloud is that it allows the latest operating models to compete with agility in this dynamically changing world. Your method of addressing your enterprise to market rapidly, ensuring enhanced customer experience, amplifying agility and scalability while simultaneously addressing management and cost issues is of the highest importance.
Our trained, certified, and skilled professionals will build a customized, risk-mitigated cloud strategy to consider all the possible deployment models with minute downtime. We provide a modern, seamless and secure passage from IT to cloud infrastructure.
Over here, we guarantee digital transformation in terms of speed and scale by combining applications along with the security and infrastructure to gain benefit from the maximum potential of cloud infrastructure. No matter where you are in your digital journey, our adept team members can assist you in evolving by deriving maximum value throughout the complete lifecycle and keep you one step ahead of your rivals.
We are fully dedicated to assisting companies in controlling their cloud platforms in a cost-effective and valuable manner.
Kubernetes/ Dockers
Acquire services of our Dockers and Kubernetes specialists and build Kubernetes-ready apps on your desktop. Our experts utilize Docker desktop to deliver the security, choice and speed you require for delivering and designing containerized apps on your desktop.

DevOps
Our DevOps team controls the relationship between development and operations to make sure everything runs swiftly over the course of the entire lifecycle of the software – from development to design to production support.