E-commerce and Web Development:
Our reliable and potent e-commerce web development services lay your online retail business's foundation in the most attractive way possible. At CatalyticMinds, we understand the significance of using the latest technology to boost your online store's sales. Our e-commerce and web development solutions provide the most premium in-standard functionality and features while staying agile and totally customizable.
Our e-commerce web developers can build ground-up custom functionality, integrate it with ERP systems, collect data from various sources, and customize a solution that meets your company's expectations. With us, there are simply no limits to what your e-commerce website could possibly accomplish.
CatalyticMinds is the e-commerce web development team that you need, to boost your sales and succeed worldwide.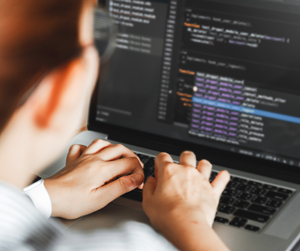 UI/UX Design and Mobile UX Development:
We offer top-tier UI/UX development services.Now, obtain an intriguing feel and eye-catching look for your solutions, boost your user interaction, and generate sales.
Over the years, CatalyticMinds has worked for several organizations to develop simple, user-friendly, interactive solutions for its clients. That's why user experience enhancement is one of the most crucial tasks for our UI/UX development team when building applications and websites.
Our web dev gurus have a combined experience of more than a decade in UI/UX Design and Mobile UX Development. They know what works and understand how end-users interact with apps.
OpenSource Development Support:
CatalyticMinds provide development support services for open-source software so that your teams can swiftly relish its advantages.
Today more than ever demand of innovation and development flexibility are the main reason for our cutomers to choose open source platforms. Open source platforms adoption is increasing these days over the packaged solutions as they provide our customers to automate their own complex business processes that work best for them.
Customers start seeing the advantage of open source platforms as it is more agile and modular enough to fit to their business needs. Development and Maintennace cost are becoming much cheaper compare to licensed packaged platform. Below are some of the benefits that are driving the adoption more rapidly.
Fully self-controlled user experience along with cutomers's complex business processes.
Data colletion as needed at various points to do more analysis to drive the revenue and efficiency.
Development cost is cheaper due to easily available resources.
Full ownership of data.
No licensing fees.